5 Questions To Ask Your New Real Estate Agent
Posted by Ryan Shilow on Tuesday, August 23, 2011 at 5:13 PM
By Ryan Shilow / August 23, 2011
Comment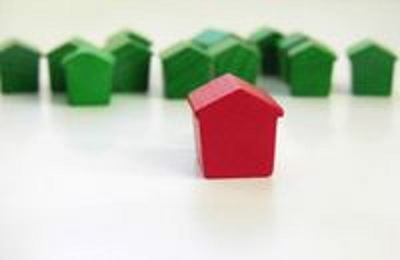 Contrary to popular public sentiment, now is a great time to buy a home. Many areas of the country have been hit hard by the bursting of the real estate bubble, and in many places you can find a home for half of what it may have cost in 2005 or 2006. From a sellers point of view this is a difficult situation, but for a buyers perspective now is a great time to capitalize on a depressed market.


Nationwide, other markets are also feeling the economic crunch, but the situation wont stay like this indefinitely. Economic markets follow a long and well understood cycle of stabilization after bottoming out, and then recovery. Now is as good as time as any to take advantage of deals on real estate, because he fact is that many markets are close if not already at the bottom of their economic trough .
To make a wise investment in a home purchase or if you need to sell your home it pays to seek professional help. If you are a buyer a Realtor will not cost you any money. However, there are certain questions you may want to ask your realtor before purchasing a home and investing a substantial part of your future and money in a home. Here are 5 things to ask your potential realtor to ease your journey through the home buying and realtor selection process.
1) Do you have time to find me a home?
Of course, if you ask this question the Realtor is going to say yes. Observe their body language. Did the agent hesitate when answering? Listen to your personal instincts and gut emotions when asking this question. the last thing you want is an agent who is not willing to commit themselves fully to the task of finding your home, or go the extra mile to find and provide you the information you need.
2) Are you a full time agent?
Buying a home is a serious commitment and may be the most important investment of your life. Don't be pressured into buying your home from a realtor without experience, even if it is a family member or friend. An investment of this magnitude is worth finding a professional, well established realtor with experience.
3) Have you sold in my neighborhood? If so, how many homes?
If you are a seller and need a Realtor to list your home then ask this question. It is preferable to hire a realtor who has experience in your area, but not a deal breaker. A committed agent with experience is always the ideal situation for the seller or buyer, but having some local experience and familiarity is a benefit to any agent you may be interested in working with.
4) What is your marketing plan?
If you are a seller make sure you ask this one. If your realtor's plan is nothing more than putting a MLS sign in the yard of the home and hoping to attract buyers, then you may want to find someone more committed to selling your home. In actuality, the right price, MLS and some other marketing is all you really need to sell a home. On the other hand, be wary of an agent who has an overly complex or ambitious plan to aggressively market your home. Again, use your instincts to guide what you feel about the agent. under or over commitment to marketing may be a sign of inexperience in your agent. If your agent has a concise and well drawn out marketing plan then this is usually a reflection of how well organized they are or how adeptly they run their business.
5) What is your commission to sell my home?
Some people think that real estate commissions are set or fixed, but they are not, they are set by free market. In Maryland, the average commission is roughly 3 percent, but many brokerages can charge less.
As far as selling your house, do not choose the agent based just on the lower commission rate. Choose the agent based on the best value, an agent with experience and knowledge, and you will save money and heartache in the long run. Everyone wants to save money, especially in these trying economic times, but an investment in a good realtor can be just as important as an investment in a home. Good luck and remember to follow your instincts and do you research and a good realtor can make buying a home a rewarding and financially sound investment on your future.
Here's a few links to other realtor choosing blogs and articles...try and do as much research as you can and finding a realtor and finding a home won't have to be a difficult ordeal