Housing - An American Concern
Posted by Ryan Shilow on Wednesday, February 15, 2012 at 6:58 PM
By Ryan Shilow / February 15, 2012
Comment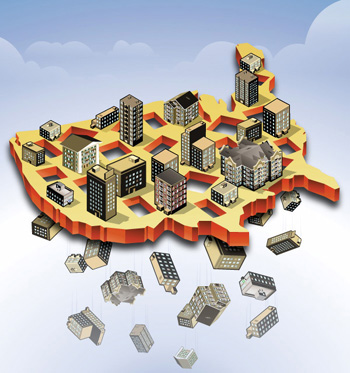 27% of Americans questioned in a recent housing survey cited the current housing market debacle as a primary issue in the upcoming 2012 election. 54% of Americans in the same survey sited the unemployment rate as their main concern.
With unemployment still a major presentiment its easy to see why a teeming number of Americans are concerned about the job market. We all must realize that the housing and job markets are indistinguishably linked. Viable economic growth will not happen without a sustainable housing recovery.
Its estimated that for every new home built, seven new jobs are created which will help put Americas back to work. We as Real Estate Agents must view ourselves as "Soldiers" in the war on home ownership.