Let FHA loans help you
Posted by Ryan Shilow on Wednesday, September 28, 2011 at 11:15 PM
By Ryan Shilow / September 28, 2011
Comment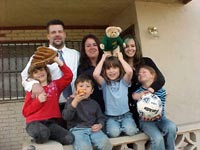 FHA loans have been helping people become homeowners since 1934. How do they do it? The Federal Housing Administration (FHA) – which is part of HUD – insures the loan, so your lender can offer you a better deal.
Low down payments
Low closing costs
Easy credit qualifying
What does FHA have for you?
Buying your first home?
FHA might be just what you need. Your down payment can be as low as 3.5% of the purchase price, and most of your closing costs and fees can be included in the loan. Available on 1-4 unit properties.
Want a fixer-upper?
FHA has a loan that allows you to buy a home, fix it up, and include all the costs in one loan. Or, if you own a home that you want to re-model or repair, you can refinance what you owe and add the cost of repairs - all in one loan.
Financial help for seniors
Are you 62 or older? Do you live in your home? Do you own it outright or have a low loan balance? If you can answer "yes" to all of these questions, then the FHA Reverse Mortgage might be right for you. It lets you convert a portion of your equity into cash.
Want to make your home more energy efficient?
You can include the costs of energy improvements into an FHA Energy-Efficient Mortgage.
How about manufactured housing and mobile homes?
Yes, FHA has financing for mobile homes and factory-built housing. We have two loan products – one for those who own the land that the home is on and another for mobile homes that are - or will be - located in mobile home parks.
Need advice?
We are a HUD-approved housing counselor, certified by Maryland State.
443-602-9900