Market Brief 15-AUG-2012
Posted by Ryan Shilow on Saturday, September 16, 2023 at 1:26:01 AM
By Ryan Shilow / September 16, 2023
Comment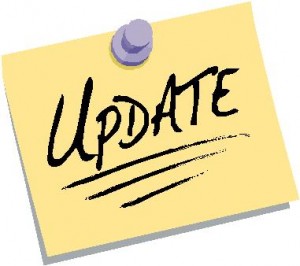 The start of 2012 saw the U.S. economy pick up a little steam in its opening months. It is well know that as of recently job creation & economic growth have slowed with less than the target 100,000 jobs per month mark being reached in the past few months. Despite numbers showing that the brakes are being applied, the housing market its self seems to be on a course to recovery.
Nationally in the month of May alone roughly 10 percent more homes were sold compared to the same time last year. Builders & Developers also reported an uptick as they began to work on almost 25% more detached homes than the same time last year. Could these be the signs we have been looking for? I recently read an article were reports show that the backlog of newly built homes are back to levels last seen in 2005. Just earlier this week Baltimore County was added to the stable housing market list so it is very possible that we could be putting the slump behind us for good. Buyers beware this means properties will soon be flying off the market and I have seen that trend on the MLS lately. Time is of the essence when considering to place an offer so don't take the position of a know-it-all or you very easily could find yourselves getting out bid.
Prices in Maryland remain optimistic with the average home price rising 9% annually and our median home price rising 11 percent. Our great state is hands on in our nations battle to rebuild our housing markets with an overall statewide increase in home sales slightly over 10%.
REF: MD Realtor Magazine from AUG 2012 pg 43-46