Neighborhood Hot-Spots Owings Mills
Posted by Ryan Shilow on Wednesday, June 13, 2012 at 10:00 PM
By Ryan Shilow / June 13, 2012
Comment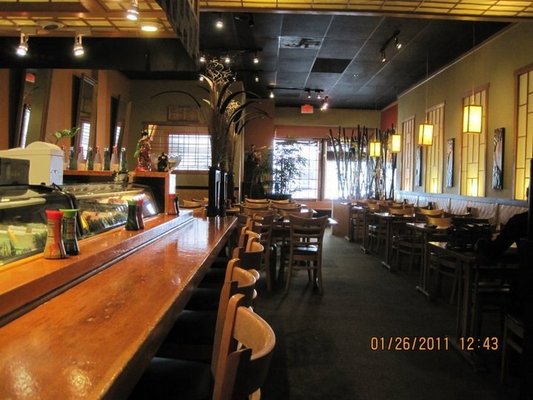 For those who call Owings Mills home there is a large variety of exciting dining and entertainment choices for its residents. Owings Mills is conveniently located just north of Baltimore City on the I-795 corridor as its location keeps entertainment at just an arm's length away.
The Hot-Spot for today's blog is Sushi Ya Japanese Restaurant located at 9616 Reisterstown Rd.. If you're a fan of Sushi and I must admit I'm not the bravest when it comes to this, Sushi Ya has earned a well deserved stop. If you happen to be passing through Owings Mills or the Reisterstown area don't let the small size fool you Sushi Ya is big on flavor. This establishment boasts over 50 different Sushi creations and if for some odd reason this won't do you can create rolls of your choosing.
The menu itself is very detailed to avoid that "I don't know about that one" moment that a first timer may run up against which will make your selection a lot less complicated. If you happen to be the lone tag along who just won't do Sushi they also provide a good selection of traditional Japanese dishes backed up by a good selection of Japanese beers and sake.
Keep your eyes open for more Hot-Spot updates from the Pros at R.E. Shilow Realty Investors INC.