No Wrong In Borrowing
Posted by Ryan Shilow on Thursday, August 31, 2023 at 5:33 PM
By Ryan Shilow / August 31, 2023
Comment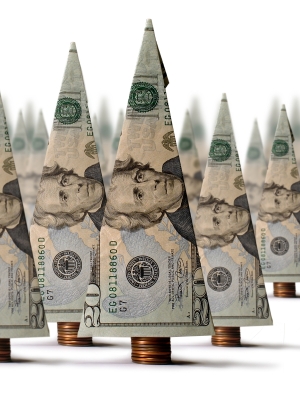 The best reason to borrow money is to purchase a home. Having a place to call your own is as American as apple pie, hot dogs on the 4Th & big league baseball. A home can be an costly investment but the benefits far outweigh the risk. Because of it's perks home ownership is a great benefit to society and is a national priority.
It is a proven fact that a communities ability to progress and grow is greatly affected by it's number of homeowners. Home ownership can also help individuals build equity that can be used later on for a multitude of reasons. No intelligent person who has put in the effort to obtain a home would want to see it go down the drain. A home owner has equitable interest in maintaining their property and the surrounding community itself. No one wants to be in a community with barely a pulse, no commerce or culture. We must all realize that the folks next door can play a vital role in your future finances.
The majority of home owners will have to borrow the cash to see their hard work pay off. Unless your the future recipient of a trust fund or mega millions winner a mortgage loan is the only way you'll ever own a home. Don't be afraid, mortgage loans are actually considered to be good debt. Being as though they are a form of installment loan they are viewed with favor by lenders. The general consensus is that a mix of loans is generally the path to good credit, installment loans and in particular mortgage loans are good to have.
Before a buyer decides to go house hunting a approval must be obtained. There is no way an agent can find a home that suits their clients needs without the approval. Agents are only allowed to show properties to a client that is ready willing & able, and able means you can pay. Imagine you have put your home up for sale. You need your home to move fast in order to move forward with the next chapter of your life. Would you want an agent to bring people into your home to site see or would you want agents and clients who can pull the trigger if they like what they see.