The Sky Is Falling, Or Not!
Posted by Ryan Shilow on Thursday, April 16, 2020 at 7:50 PM
By Ryan Shilow / April 16, 2020
Comment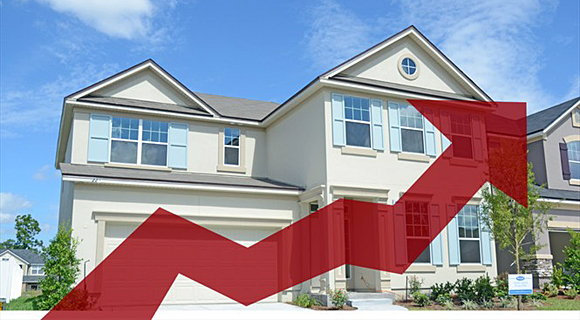 Doom and Gloom, Or Not
From record-breaking numbers to a total meltdown in just a few short months, and we owe this all to the COVID-19! There was an article written by Kathy Orton from The Washington Post earlier this year talking about the lack of inventory and the increased demand, 50-year low unemployment, etc… Did I mention that was one among many and I did tell you that was January 2020 right? And here we are April 4, 2020, and nothing but doom and gloom?!
The Facts
According to the National Association of Realtors and the MLS (Multiple Listing Services) from January 2019 to March 2019, in the following Counties in Maryland; Anne Arundel, Baltimore, Howard, Frederick, Carroll, and Montgomery the industry posted the following;
Units listed Units sold Average sales price
2019 12,309 7,249 $359,450
2020 12,259 8,022 $424,898
Now before you say, "yeah but it's going to take some time to catch up", "those were deals in the pipeline let's see what the next three months bring." And that is probably going to be the case because of what I said earlier people stop using these basic principals when purchasing homes.
Financial Basics Weather Any Storm
Mortgage Rule of Thumb or the 28/36 rule
For those that have never heard of this, it's been around for EVER! Let me explain, 28% of your gross (i.e., before tax) monthly income to go toward your housing expenses, including your mortgage payment, property taxes, and insurance.
However when you go to a mortgage lender to get a pre-approval using a standard FHA loan. The metrics used to calculate how much home you can afford are as follows. When it comes to FHA debt to income ratio (DTI), there is a lot of flexibility for borrowers. Actually FHA DTI limits could exceed 55% and even approach 50% for FHA manually underwritten loans.
Scary huh? If it's not then please GOOGLE what I've told you and really look into it. Listen, we could have a slow down in the market. Things could get super tight for people and cause spending to slow dramatically. On the other hand, things could resume sooner than later and the pent up demand causes the market to really explode. Either way, if you the consumer, take into consideration what we already know based on history. Real estate is a long-term play, not a get rich quick scheme. Real estate if purchased correctly and maintained properly, can provide true wealth and security for you and your family no matter when you purchase. More than 25% of all current homeowners bought their homes in the height of the last boom and they purchased their home financially responsible, maintained their property well, and now have large amounts of equity! Stick to your budget and prudent financial principals and no matter what is going on in the economy you will always weather any economic storm.
Your Personal Financial Team
One thing is for sure at R.E. Shilow Realty we care about the real estate we help our clients buy and sell adds value to their families! We have a team of agents, lawyers, and financial advisors from Morgan Stanley that will always make sure you are following the financial basics that are keeping you financially strong no matter what is going on in the world.
Call us today to receive a Johns Hopkins Master of Real Estate and Infrastructure consultation and gain a chance to increase your net worth through prudent real estate decisions!
Ryan Shilow, President
Danny Bowling, SVP
R.E. Shilow Relaty Investors, Inc.
Office| 443.602.9900