The Closing Process
Posted by Ryan Shilow on Wednesday, September 7, 2011 at 5:41 PM
By Ryan Shilow / September 7, 2011
Comment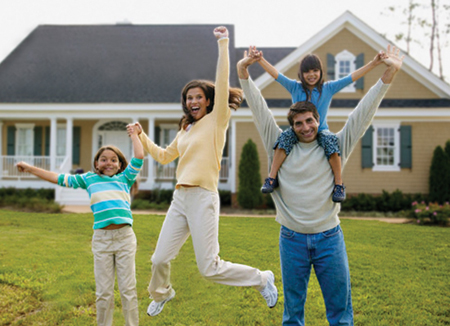 Closing consists of all the necessary steps to finalize a real estate transaction and is also know as settlement. It can be a rough ride to make it to the settlement table but a good agent will be there for you every step of the way and it all starts with the offer to purchase.
Weather you looking in Columbia, Owings Mills, Ellicott City or just looking around in general there's no infallible way to submit an offer that will blow the pants off a seller. I always instruct my clients to move swiftly if the property I'm showing is something that they would want to put an offer in on. I tend to let my clients make an offer that they feel comfortable with as long as I feel it is professionally respectable, offering 40K for a 100k home could ruffle the feathers of a seller in a disrespectful way (Happens A Lot) that may push them to not consider any offers to follow. I personally feel that 8-12 percent below the asking price is not a bad place to start but having an agent do a through CMA is the only true way to determine what you should offer. Numbers don't lie and this gives you room to negotiate. Never go above what you can afford no matter what a bank may be willing to loan you.
After a selling price has been agreed upon a deposit of 1% of the sales price is required for FHA loans. This is know as a earnest money deposit or good faith deposit. This money is held in a non interest bearing account and is normally held by the listing broker. If for some reason the deal does not go through your deposit will be returned and if it proceeds to settlement/closing it will be applied to your 3.5% down payment. Let me forewarn you, if you submit an offer to a seller and they accept it you can loose your deposit and possibly face legal recourse if you for some reason decided to have a change of hart after acceptance. Only a negative inspection or appraisal can get you out of the contract.
Getting all contingencies out of the way will be your next step. Contingencies are those certain requirements outlined in a contract that need to be meet before you can close. This includes an inspection and the possible repair of any deficiencies in the property, an appraisal of the property and the underwriting process. This generally takes 20-30days, I have seen it completed in 17 but that is rare.
Once those issues have been resolved, a few days prior to closing a HUD1 sheet will be distributed to all parties. The HUD1 will outline all charges and fees associated with the transaction of the property. A client should receive this no later than 1 day prior to closing. At this point there's nothing to do but set the date time & location of settlement and await the coveted tittle of homeowner.