The Short Sale Home
Posted by Ryan Shilow on Tuesday, September 6, 2011 at 5:35 PM
By Ryan Shilow / September 6, 2011
Comment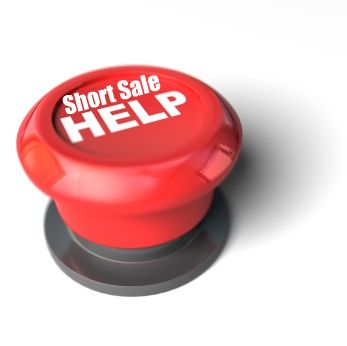 Short sales play a critical role in today's Real Estate market. Whether you live in Columbia, Owings Mills, Ellicott City, Timonium, Baltimore etc.. there's a Short Sale near by. Let's go a little deeper into what a Short Sale is and how it affects today's market.
A Short Sale is a sale of real estate in which the revenue from selling the property will fall short of the balance of debts secured by liens against the property and the owner of the property cannot afford to repay the full amount of the liens. The lien holders (Bank) in a short sale have decided that they will accept less than is owed on the debt. A short sale is a great alternative to foreclosure because it lessens additional fees for both the creditor and borrower. As far as a credit reports go's, a short sale is less damaging than a foreclosure. It is thought that fewer than two in ten short sales will actually close. Unfortunately just because a home is listed for short sale doesn't always mean its for sale because it is subject to the lenders approval.
So it works like this, a while back you bought a home for $100,000. Well here we are a few years down the road and you find out that your home is only worth $50,000 now and you still owe $80,000. Your dealing with financial hardships your falling behind on mortgage payments and need to jump ship, no one wants to be foreclosed on. You can go to your lender and providing that you have proof of your hardships, you can ask your lender to sell the home short of what you owe on the mortgage to help you out of the situation. A Short Sale may be your only option.
One of the problems with short sales is the length of time it may take to get it done. In my personal experience an average short sale will take anywhere from 2-9 months. If your looking to move right away this is not an option. When a short sale does close it can be a problem for a seller in that homes market area because that price will become one of your comparable sales at closing which will hurt a seller looking for top dollar. Often creditors require the borrower to prove the hardship that is preventing them from paying on a loan that they originally agreed to pay back. The majority of today's large banks employ a special loss mitigation crew to evaluate a borrowers short sale application using predetermined criteria for negotiating the terms of the sale. A broker price opinion will be done by a third party to determine the value of the property along with a short sale packet for the borrower to fill out. This can be the most extensive part of the process as the needed info varies from bank to bank and can often be challenging for a borrower to collect.
A sort sale is not the end of the road by any means. By completing a short sale your credit report will take less of a hit than if you were to be slammed with a foreclosure. Generally with a year or so of credit work you will get you back on track to purchasing a home in no time.