Visit Maryland's Beautiful Howard County
Posted by Ryan Shilow on Friday, May 4, 2012 at 9:55 PM
By Ryan Shilow / May 4, 2012
Comment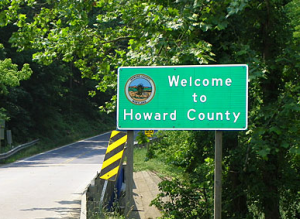 Howard County, Maryland, is positioned in the center of a dynamic corridor between Washington, D.C. and Baltimore, which is the fourth largest consolidated market in the United States. Howard County's location provides its residents and businesses with access to I-95, I-70, three Major airports and the Port of Baltimore.
Howard County is located in what is known as the Piedmont Plateau region. A vast abundance of rolling hills making up the majority of Howard County's Landscape. To the North and Northeast of Howard County is the Patapsco River, on the southwest is the Patuxent River, and on the southeast is Anne Arundel County.
The Howard County Public School System is ranked among the best in the state. The County Manages 71 schools and approximately 49,000 students. The graduation rate in Howard County's public schools is an above-average 92%. Test scores for the county are consistently at the top of the list for all Maryland school districts.